On November 9th, it was officially announced at government website that Clear Environmental Technology won the tender of the Biological STP project for the Public Toilets in Taizhou City [whole downtown Area]!

After being invited as the supplier of biological facilities for Dubai's Aviation Engineering Project in March and the launch of DEMO RT units in South Africa in November, this tender winning news is definitely one more monumental progress for Clear and all RT (Reinvented Toilets) dedicated partners around the world.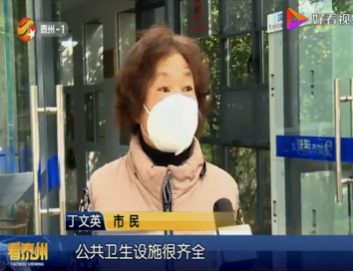 This tender will bring 45 units of Clear's biological RT systems to be deployed in Taizhou, which is one of the pioneer cities in China's toilet revolution and continuously improving the city's water sanitation management as a priority in civilian living. The Taizhou government highly promotes "in-situ treatment" of black water which is exactly the purpose of Clear's TT series with which all Taizhou toilets will be upgraded to more environmental and epidemic preventing public places.

Based on its star type the TT5 series which has been well recognized by people in China, Asia and South Africa, Clear tailor made the TT7 series which is more flexible and easy for hoisting even in very limited room which happens in the existing old communities in Taizhou. Following its sustainable goal to realize the global implementation of the ISO30500, Clear will deliver and install all of the 45 units in accordance with ISO30500 and continuously carry out this standard in its future service to the world.